Family & Student Transition to MSU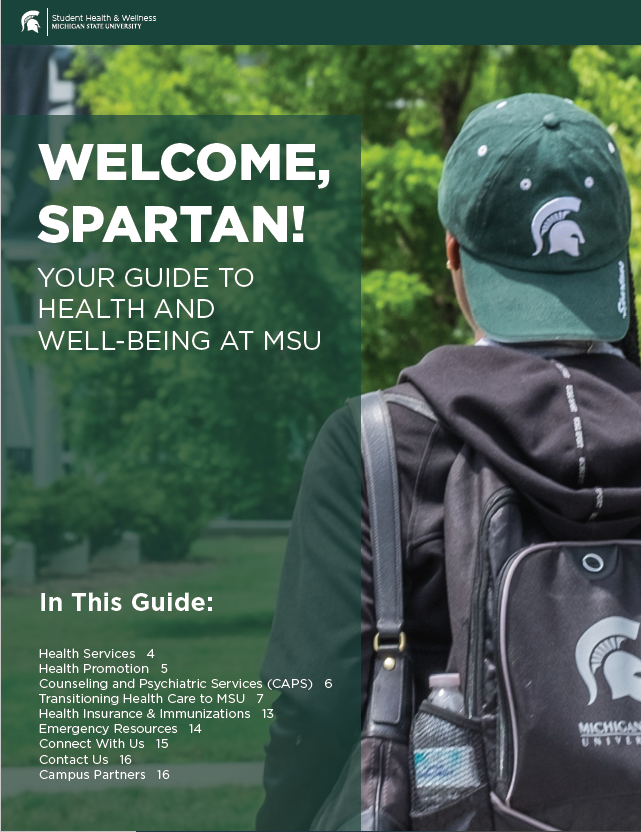 Whether you are contemplating a move to MSU, supporting an incoming MSU student, or are new to MSU, there are several resources available to help ensure that the transition of care, as well as the physical and emotional transition to MSU, is positive and successful. 
Check out our Guide to Health and Well-Being at MSU below to learn more about the services and resources available to you. You'll also find information about how to transition your health care to MSU or how to continue with a provider from back home. 
---
Missed our New Student Orientation presentation? 
Life gets busy. If you couldn't make it to the presentation — or if you would like a copy of our slides for reference — you can download them below.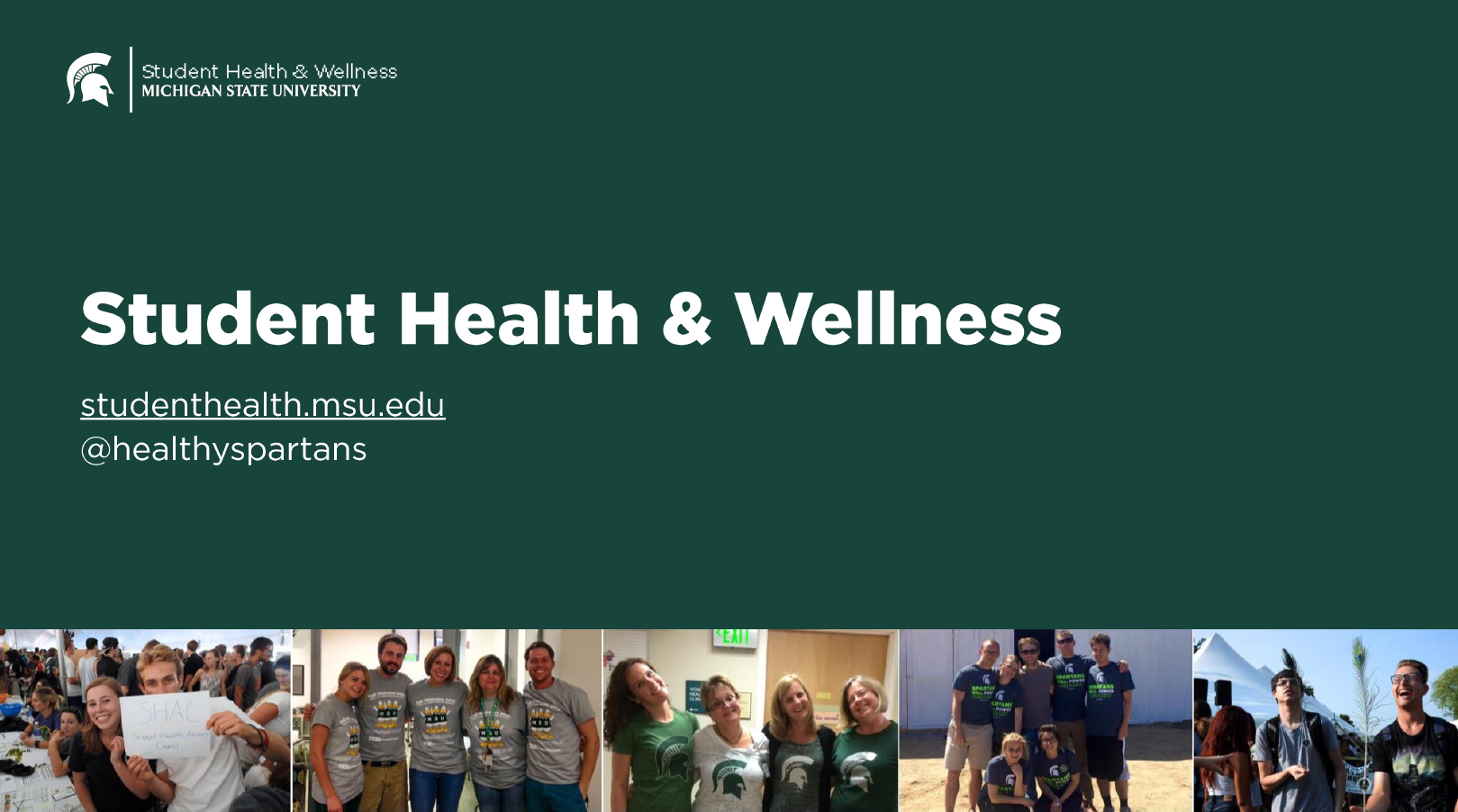 ---
Resources for Incoming Students
As providers and support staff, we always encourage communication with family about big health decisions.
For information on your rights as a patient, read MSU Student Health & Wellness Patient and Client Rights and Responsibilities.
Tips for Parents and Guardians
Supporting your new Spartan is an exciting time, but it's also a time of transition for you as a parent or guardian. Your role will begin to shift from providing day-to-day care and supervision to becoming a source of advice. It's an adjustment, but there are things you can do to prepare your student for success at MSU.
Ask your student what they would do in a health emergency. Establishing a safe and open channel of communication now will help make it easier if your student needs to reach out for health advice. In fact, MSU surveys tell us that students will turn to their parents first when they are sick. In your role as advisor, we hope you will refer them to us if they have questions or concerns about their health. We're here to help them understand what their health rights and responsibilities are as someone 18 years and older. 
It's also a good idea to encourage your student and their close friends set up a communication plan with their families to communicate about emergency situations.
Don't forget that students who are not yet 18 will require parent or guardian consent for most routine medical care in Michigan. If your student will be 17 or younger when arriving on campus, please complete the Minor Consent Form and return it via email, mail or fax.
---
Five locations for your convenience.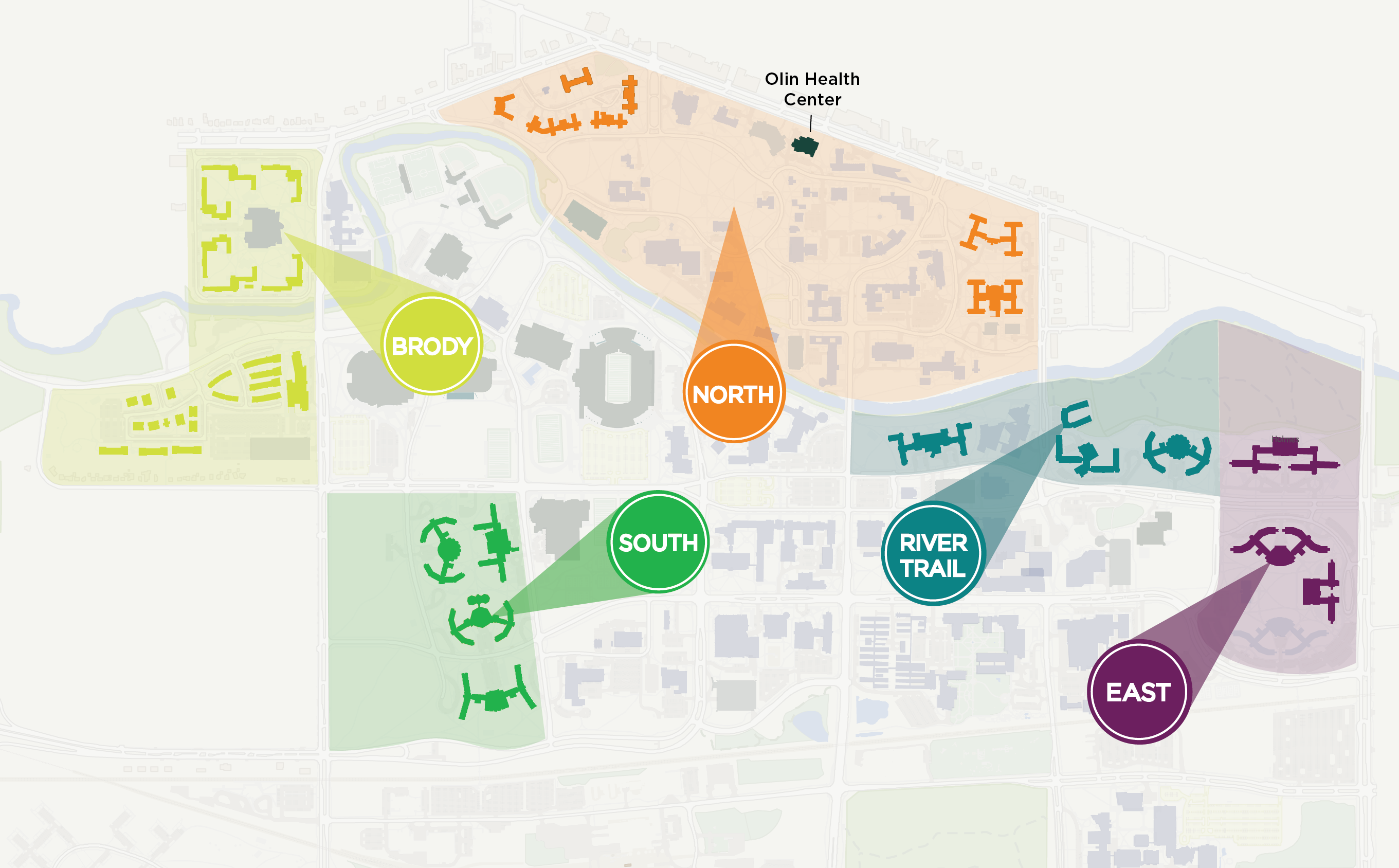 Olin Health Center is our main location, and there are four other clinic locations in the MSU neighborhoods. All locations are available for students seeking treatment for illnesses or minor injuries. Students can request their most convenient location and a favorite provider. Visits likely to require X-rays or extensive lab work will be scheduled at Olin.
Your health is a big part of your success.
The five departments that make up Student Health and Wellness — Health Services, Counseling and Psychiatric Services (CAPS), Health Promotion, Center for Survivors, and Safe Place — are here for you year-round. Together, we work to help you develop healthy behaviors, manage your mental health, connect you with the most appropriate care for your needs, get immediate support in a crisis, and more.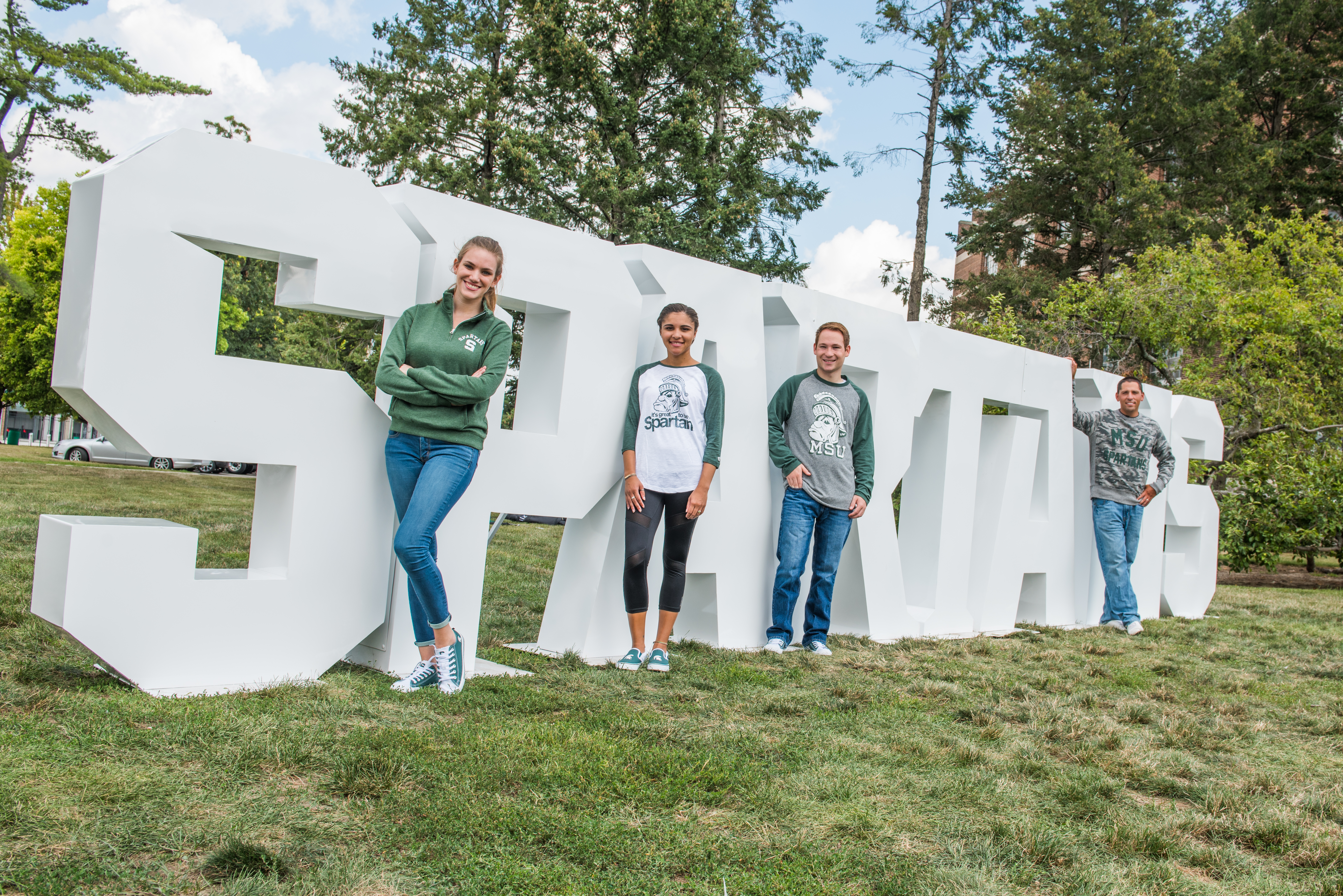 TRANSITIONING 
HEALTH CARE TO MSU
Option 1: 
Continue care with your 
provider from back home.
Option 2: 
Start care on campus.
Option 3: 
Start care with a nearby off
-campus provider.
HEALTH INSURANCE AND IMMUNIZATIONS
While preparing to come to campus, make sure to review health insurance options and become familiar with the University's immunization policy. 
EMERGENCY RESOURCES