About Student Health & Wellness
Student wellness is our top priority.
Health and safety have a big impact on your success as a student. Student Health and Wellness offers programs designed to help you develop healthy behaviors, manage your mental health, get immediate support in a crisis and more.
Each of our five departments described below — Health Services, Counseling and Psychiatric Services (CAPS), Health Promotion, Center for Survivors, and Safe Place — are here for you year-round.
Prefer a printed copy? Download the handout below.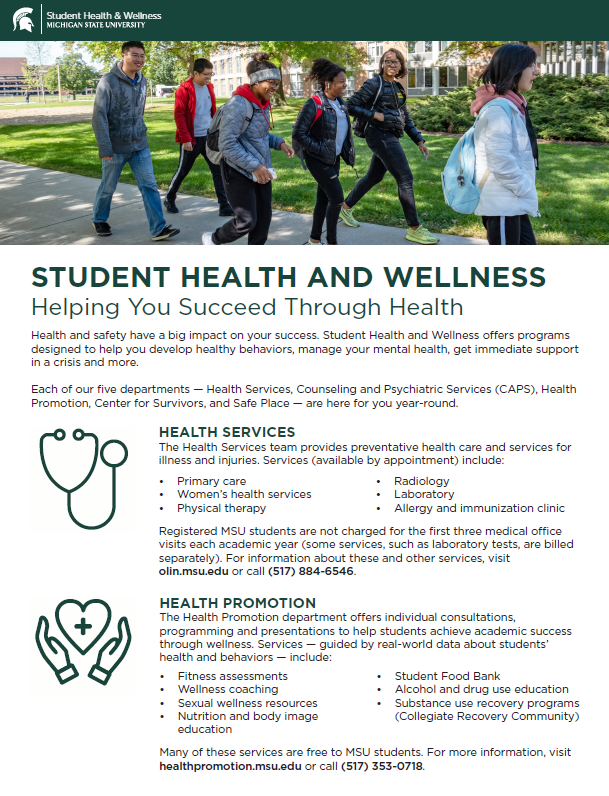 Questions? Contact Us
---
Student Health and Wellness Includes: